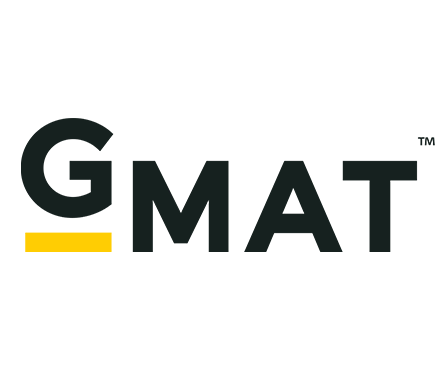 BEST GMAT PREPARATION CENTER IN LAHORE 2023
Are you planning to pursue an MBA or other graduate business program in Lahore in 2023? Look no further than X-effective Academy for your GMAT preparation needs!
The GMAT is a crucial component of the application process for many management programs, with more than 7,000 programs in Pakistan, the US, and around the world accepting GMAT scores. This computer adaptive test evaluates your analytical writing, quantitative, and verbal skills to determine your readiness for graduate-level business studies.
The GMAT® has four sections – Verbal, Quantitative, Integrated Reasoning and Analytical Writing Assessment. The following is the GMAT® test structure.
At X-effective Academy, we understand the importance of a strong GMAT score in securing admission to your desired program. Our comprehensive GMAT preparation course covers all four sections of the exam - Verbal, Quantitative, Integrated Reasoning, and Analytical Writing Assessment - to give you the skills and confidence you need to succeed.
The GMAT exam is entirely computer-based and scored on a maximum of 800. While a high score alone does not guarantee admission to your desired program, it is an essential factor that admissions committees consider when evaluating applicants.
As an official test administrator, Pearson VUE is responsible for developing and administering the GMAT exam under the direction of the Graduate Management Admission Council (GMAC). GMAC sets the questions and sends score reports to each examinee.
Don't leave your GMAT preparation to chance - enroll in X-effective Academy's GMAT course and give yourself the best chance of success in 2023 and beyond. For more information about the GMAT exam and X-effective's preparation course, visit the official GMAT website or contact us today.
What is the scoring scale for the GMAT?
AWA section scores range from 0-6 in 0.5-point increments
IR section scores range from 1-8 in 1-point increments
Quantitative scores can range from 6-51 in 1-point increments
Verbal scores can range from 6-51 in 1-point increments
Total score can range from 200-800 in 10-point increments
Just like any other exam, success in GMAT is possible, but only through hard work and practice. We assure you, you will remember your SAT/GMAT experience with X-Effective as an enjoyable and remarkable one. If you get a good score in the GMAT, it means your chances of getting into an MBA program increase significantly. X-effective is a world class center for exam preparation. It provides you top notch training and expert reviews.
Best GMAT preparation in Lahore.
If you're looking to ace the GMAT in Lahore, X-effective is the preparation center for you. With its experienced instructors, cutting-edge resources, and customized curriculum, X-effective has helped countless students achieve their desired scores on the GMAT. Whether you're just starting to study for the exam or looking to refine your test-taking strategies, X-effective has a range of courses and support options designed to meet your individual needs and learning style. With a focus on student success and a commitment to delivering results, X-effective is the best choice for GMAT preparation in Lahore.
Best Preparation Point 2023
You are searching for GMAT test preparation from experienced teacher in Lahore then you come to right place. Taking a standardized test can be a stressful experience. However, if you do your homework and get the right test prep course, you'll have a leg up on the competition. GMAT Test prep services come in all shapes and sizes. They range from the popular GMAT/GRE/SAT to more sophisticated graduate level programs. The best ones will provide you with study materials, test practice tests, and a study buddy or two. They should also be able to provide you with a few lifelong study skills. The key is to find a service that is tailored to your needs.
The GMAT, GRE, ACT, SAT and other standardized exams are important milestones in any high school student's life. For the most part, they are designed to be a passing grade, but there's always room for improvement. Our test prep service is the best way to make sure you don't miss out on what could be the launching pad to a better job and more fulfilling future.
The best way to go about this is to start by assessing your learning style. If you're a visual learner, consider a test prep service that provides online resources. If you're an auditory learner, a live instructor may be more your speed. Here at X-effective you can avail both services.
What is Gmat test in Pakistan
The GMAT (Graduate Management Admission Test) is a standardized test that is used to assess the aptitude of individuals applying for graduate-level management programs, such as MBA programs. The GMAT measures test-takers' abilities in areas such as analytical writing, integrated reasoning, quantitative reasoning, and verbal reasoning.
The GMAT test is administered in Pakistan by the Graduate Management Admission Council (GMAC), and it is available in various cities, including Islamabad, Karachi, and Lahore. Test-takers in Pakistan can register for the GMAT online through the official GMAT website and schedule their exam at a test center of their choice.
Many business schools in Pakistan and around the world require or accept GMAT scores as part of their admissions process. Taking the GMAT is an important step for individuals who are interested in pursuing a graduate-level management program, and achieving a high score can help increase their chances of admission to their desired program.
What is GMAT Test Fee in Pakistan ?
The fee for the GMAT (Graduate Management Admission Test) in Pakistan is $250 USD and Convert USD to PKR and see what is equalant to Pakistani Rupees. This fee covers the cost of one attempt at the exam and includes the sending of your score report to up to five business schools or programs of your choice.
Please note that the GMAT test fee may be subject to change, and there may be additional fees for rescheduling or canceling your exam appointment, or for additional score report requests. It's always best to check the official GMAT website for the most up-to-date information on GMAT fees in Pakistan.
Rescheduling fee: $50
Cancellation fee: More than seven days before appointment: US$80 refund
How to Crack GMAT in 1 Month ?
Cracking the GMAT (Graduate Management Admission Test) in just one month can be a challenging task, but with the right preparation and focus, it is possible to achieve a good score. Here are some tips that may help:
Create a study plan: First, create a study plan that includes a daily schedule of topics and the number of hours you plan to study each day. Prioritize the topics that you find challenging, and allocate more time to them.
Take a practice test: Take a full-length practice test to assess your current level and identify your strengths and weaknesses. This will help you create a targeted study plan.
Focus on weaknesses: Once you have identified your weaknesses, focus on improving them. Review the fundamentals and practice questions in these areas until you feel confident.
Practice under timed conditions: The GMAT is a timed exam, so it is important to practice under timed conditions to get used to the pressure of the exam. Practice with timed practice tests or with a timer.
Use GMAT prep resources: Utilize GMAT prep resources such as official GMAT practice questions and tests, study guides, and online courses.
Join study groups: Joining a GMAT study group can help you stay motivated, learn from others, and share tips and strategies.
Get enough rest and exercise: It's important to take care of yourself during the exam preparation period. Get enough rest, exercise regularly, and eat well to keep your mind and body in top condition.
Keep in mind that everyone's learning pace is different, and what works for one person may not work for another. It's important to stay motivated, focused, and disciplined during your one-month GMAT prep journey, and if possible, seek help from a GMAT tutor or coach to guide you through the process.
GMAT Preparation in Lahore
GMAT 1-on-1 Preparation
GMAT Live/Online Preparation